Trip Info
Amsterdam in WW II

Amsterdam in WW II
and Holocaust Walk
Text History Walks
Experience the sights, sounds and memories of 1940-1945's Amsterdam.
Let us be your guide and bring this episode in our capitals long history alive.
Ideal for visitors looking for a tour with a difference to learn more of the cities past, this fully escorted tour seeks out the remaining tangible evidence of the German occupation combined with contemporary recordings and anecdotes passed down by those who were there.
Each walk can end in a visit to either the Resistance Museum or the Hollandsche Schouwburg (tickets for these museums are not included).
From there, it takes about 20 minutes by tram to the Boathouse nearby the Anne Frank House, the starting point of the WW II walk.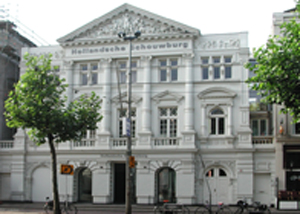 Hollandse Schouwburg
Click on the image to enlarge
For those with a passion for history this is a tour not to be missed.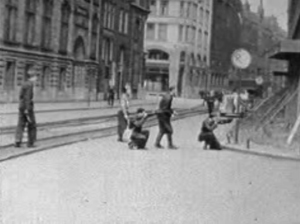 German shootings on Dam square, May 7 1945
Klik op de afbeelding voor een vergroting
During this tour we will visit locations in the city that played an important part in the occupation during the World War Two and the persecution of the Jews.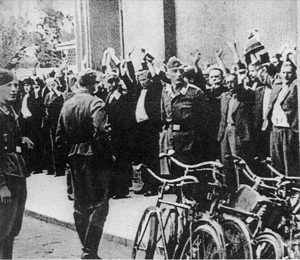 Razzia
Click on the image to enlarge
Locations connected to the following topics will be visited, among others:
Coping with the occupation;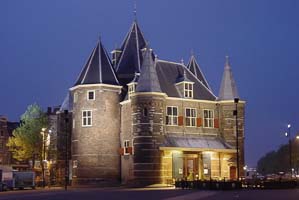 De Waag
Click on the image to enlarge
Our guides are specialized in The Second World War and the Holocaust. They will put the locations and what happened there in a historical context.
---